News
AT&T Members Voted to Ratify the Tentative Agreement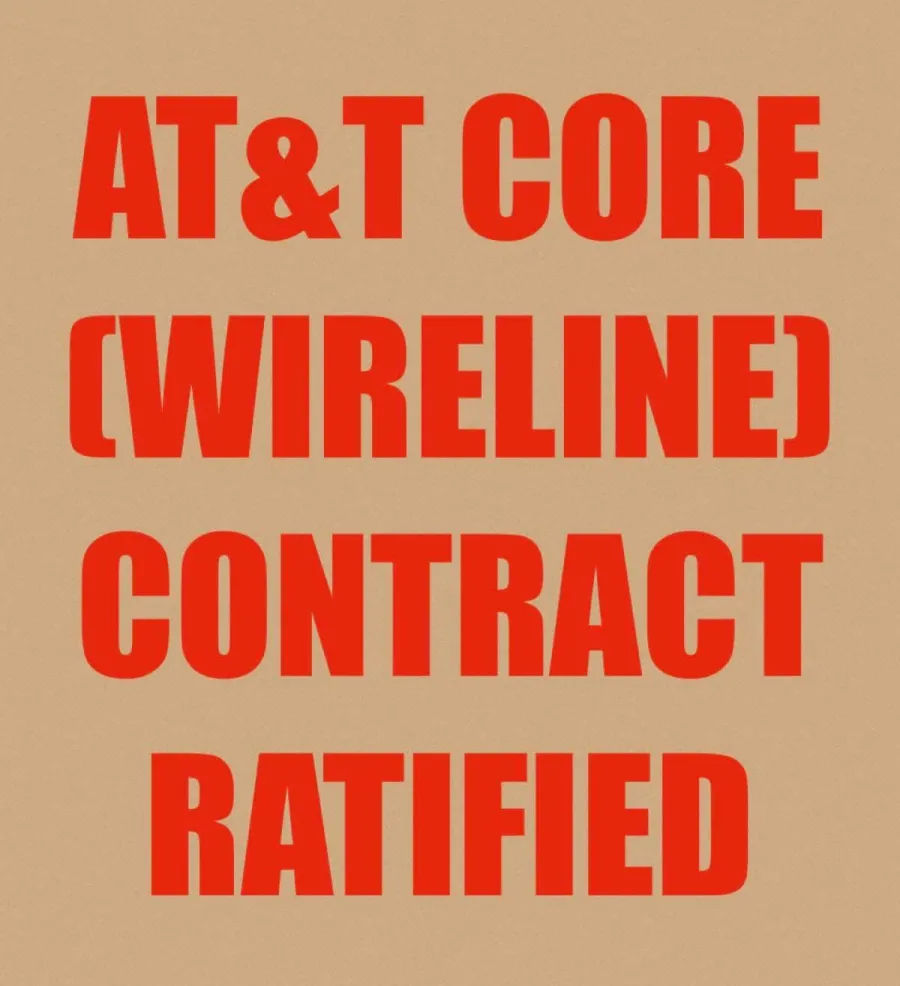 The members of CWA District 9 voted on May 29, 2020 to ratify the Tentative Agreement between AT&T Core West (wireline) and the Communications Workers of America by a yes vote of 69.99% of the ballots received.

Thank you to the Bargaining Team for your dedication to our members.
Employment Security: Article 2 and Article 8 were maintained, VSB language was improved, pooling MOA was maintained. One hundred (100) jobs will be placed in AUTS. Additional improvements to Appendix E, layoff table was increased by two (2) weeks to a maximum of eight weeks, 18 months access to AUTS was added for layoffs, increased layoff notification to 4 weeks and improved priority rehire language to include any title in the CBA.
Wages: 10.75% increase exponentially to all titles, compounded to 11.19%.
Benefits: Maintained medical, dental, vision at current cost share. 2016 new hires will now be considered "current" employees for medical bringing them from a 32% cost share to 29%. Retained the SSP and 401K.
Working conditions: COBC clarification letter, safety letter, improved meal allowance to $10, eliminated split workdays in Appendix E, OT list for Appendix E will be provided to the locals monthly, current overtime rules maintained.
Other Goals and comments: Retained Horizons, added Nanodegrees, flights added to exploratory trips and we maintained neutrality and card check along with Successorship language.
Employees covered by the Ratified Contract will receive Retro pay back to April 1, 2020, the date of the prior Contract Expiration.
CWA Passenger Service Agents Reach Tentative Agreement at American Airlines
Don't Cross the Digital Picket Line as Washington Post Members Strike
Workers at Third Wells Fargo Branch File For Union Election