News
Veterans Serve Our Country - In Uniform and Out of Uniform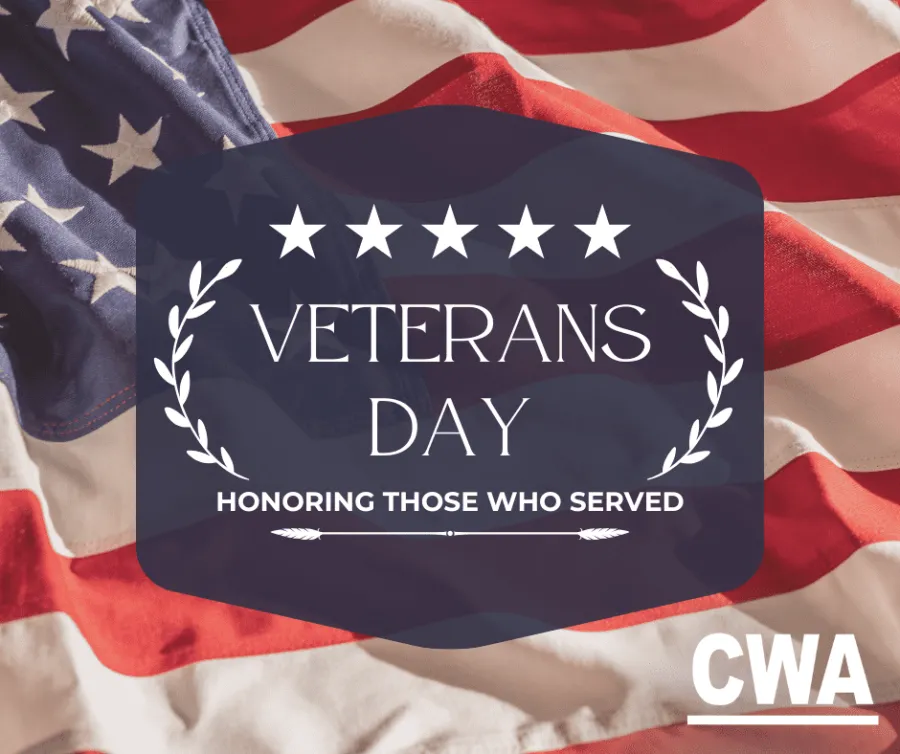 A statement from CWA President Claude Cummings Jr.
Thousands of CWA members and retirees are military veterans, and many serve in the National Guard or military reserves. I come from a family with a proud history of military service – my grandfather, my father, and my uncles all served. I understand the sacrifices our veterans and their families make, and I am deeply grateful.
I also understand that your service to our country does not end once you retire from active duty. Research has shown that military service is linked with higher levels of voting, working on political campaigns, and reaching out to elected officials. Veterans are also more likely to participate in community volunteer activities. Through our Veterans for Social Change Program, CWA veterans work with community allies to raise awareness of veterans' issues and to turn out the vote for candidates who support working people.
But here's one thing that many people do not realize – the executive branch of the federal government is the country's leading employer of veterans. Nearly one-third of federal employees are veterans, and veterans with a disability are more likely to find employment in public service than in the private sector. In 2022, 27% of employed veterans with a service-connected disability worked in federal, state, or local government.
The threat of a federal government shutdown is looming in Washington, as extremist Republicans in the House of Representatives continue to insist on unrealistic and damaging reductions to programs that working people depend on while pushing to cut the IRS's ability to audit corporations and high-income earners. Think about that. They want to deny thousands of families access to childcare, reduce the number of teachers in our schools, and fast track cuts to Social Security and Medicare while making it easier for billionaires to cheat on their taxes.
During a shutdown, some veterans services would be paused. Hundreds of thousands of veteran federal employees would be furloughed and those on active military service would be forced to work without pay.
Our veterans – and our country – deserve better. Over the next year, let's honor our veterans by working to elect representatives who truly care about helping working people and will stand up for our democracy and the rights and freedoms that they fought to protect.
---
This post originally appeared on cwa-union.org.
CWA Passenger Service Agents Reach Tentative Agreement at American Airlines
Don't Cross the Digital Picket Line as Washington Post Members Strike
Workers at Third Wells Fargo Branch File For Union Election