News
AT&T Misled Workers Who Accepted Severance Offer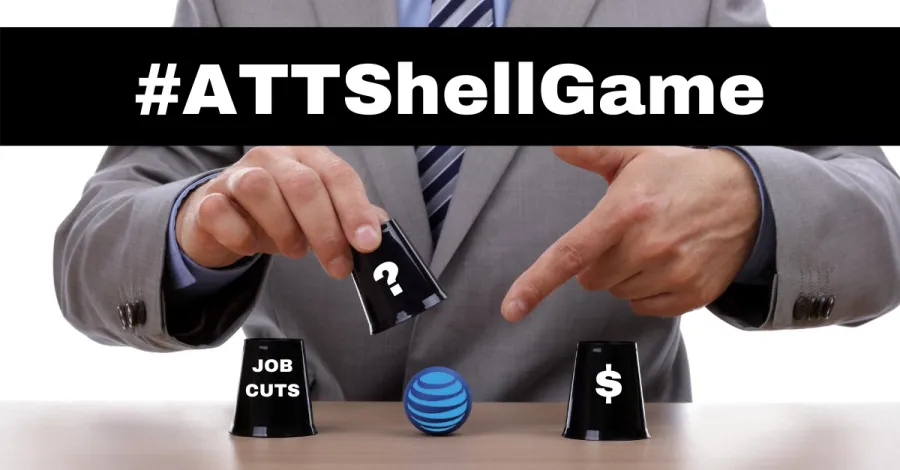 Sacramento, Calif. -- Last month, AT&T managers presented technicians in California with a stark choice -- accept a voluntary buyout offer now with enhanced severance pay and benefits, or risk involuntary job cuts in the fall if the company didn't meet its target for voluntary separations.
However, with the technicians who accepted the offer leaving payroll this week, AT&T changed course. Although fewer than half of the target number of technicians took the voluntary offer, the company announced that it will not impose involuntary cuts to make up the difference.
"I've heard from many of our members who took the voluntary severance offer because their managers were telling them that they would lose their jobs anyway," said CWA District 9 President Frank Arce. "It's good that AT&T isn't going through with the involuntary cuts, which didn't make any sense in the middle of the pandemic when demand is so high. AT&T shouldn't be playing a shell game with people's livelihoods. Now that the situation has changed, AT&T should give the technicians who accepted the offer the chance to reconsider."
CWA has been raising concerns about continued job cuts at AT&T and last month a group of Senators wrote the company demanding an explanation for the downsizing. AT&T's front line workers install, repair and maintain the wireline connections that have been critical for public services, schools, businesses and residents in communities across the country during the COVID-19 pandemic.
While many businesses are suffering enormous losses during the pandemic, AT&T is not one of them. As the company itself noted, its 2020 second-quarter results, "underscore the financial strength and ample liquidity of the business even with current economic conditions."
We need to keep well-paying, stable jobs in our communities in order to serve as a foundation for economic recovery. In addition to allowing technicians to reconsider taking the voluntary buyout, CWA members are urging the company to suspend job cuts so long as any work is offshored or contracted out and as long as the company utilizes authorized dealers instead of corporate-owned AT&T Mobility stores.
###
CWA Passenger Service Agents Reach Tentative Agreement at American Airlines
Don't Cross the Digital Picket Line as Washington Post Members Strike
Workers at Third Wells Fargo Branch File For Union Election